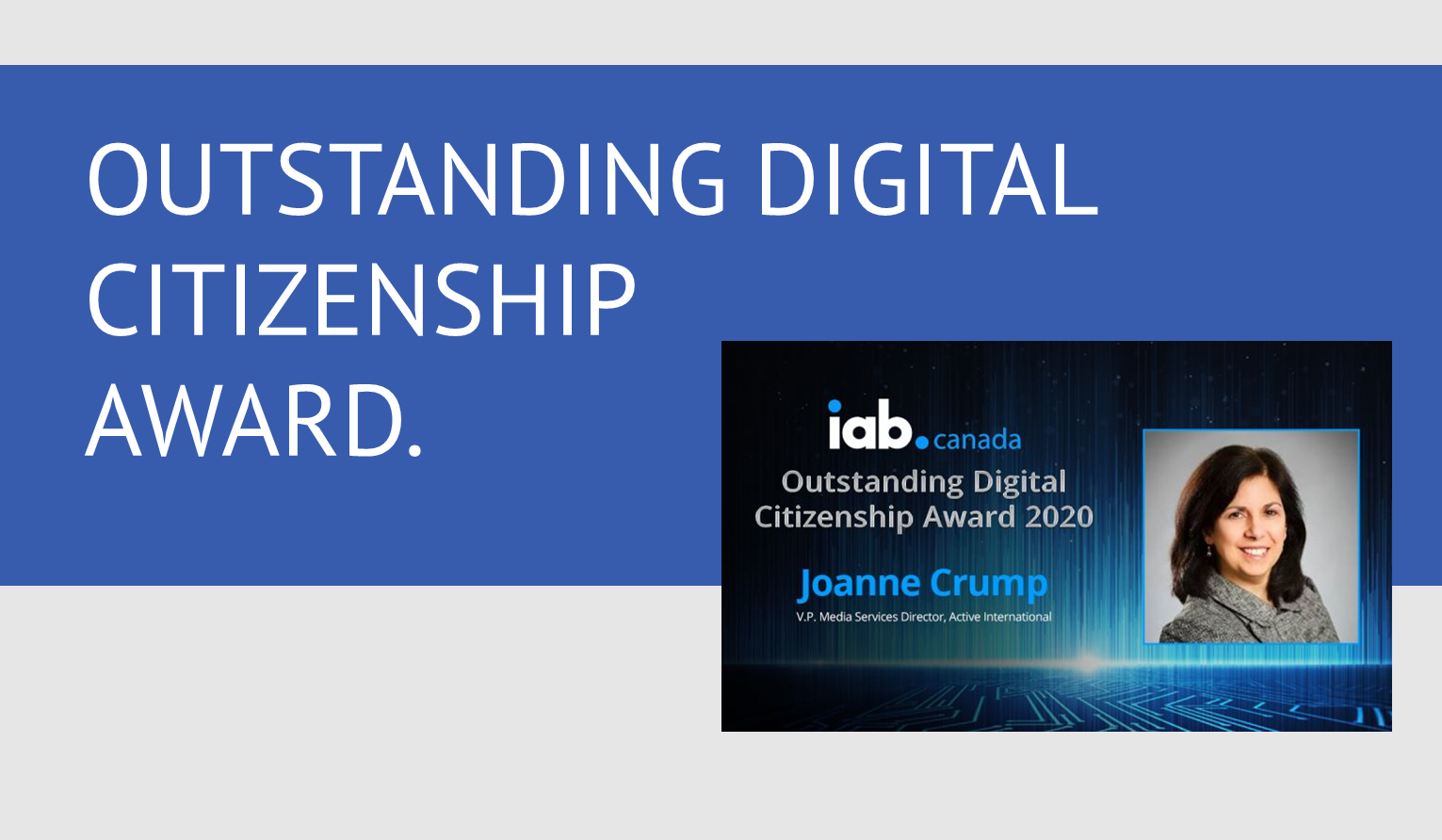 Active International is proud of our very own Joanne Crump, recipient of iab Canada's Outstanding Digital Citizenship Award for 2020. This award recognizes Joanne's hard work and dedication to supporting the growth of the digital advertising industry as an ambassador, knowledge builder, and super contributor.
Joanne has been instrumental in building the Canadian Digital Division at Active International from the ground up, and has specialized in digital for 18+ years. In Joanne's current role as VP, Integrated Media, she provides strategic guidance and support to brands as they navigate and integrate online into their campaigns.
Joanne is passionate about sharing her perspectives on Digital Brand Safety & Transparency, Media Best Practices in the Digital Economy, and Career Advice for the Media Industry of the future.
Congratulations Joanne on this well-deserved achievement.
To learn more about Active International's Digital capabilities, reach out to us at any time.