The school year is coming to an end. No more pencils. No more books. No more breakfast? No more lunch? For a staggering 300,000 children in Canada who rely on food support programs through school, this can be a scary truth.
For most kids, the last day of school marks the beginning of fun summer days filled with sunshine, laughter and friends. For others, it means the end of the critical in-school meal programs that keep their growing bodies healthy & strong.
For Canadian children who are helped by food banks each month, school-based breakfast, lunch, and after-school programs are important sources of food. But when schools close their doors for the summer, these programs close too, leaving hungry kids with few options. Food Banks Canada's After the Bell Program has a goal of closing that gap.
Some of Active International's team members joined Food Banks Canada to help pack 100,000 food packs for kids in need over the summertime.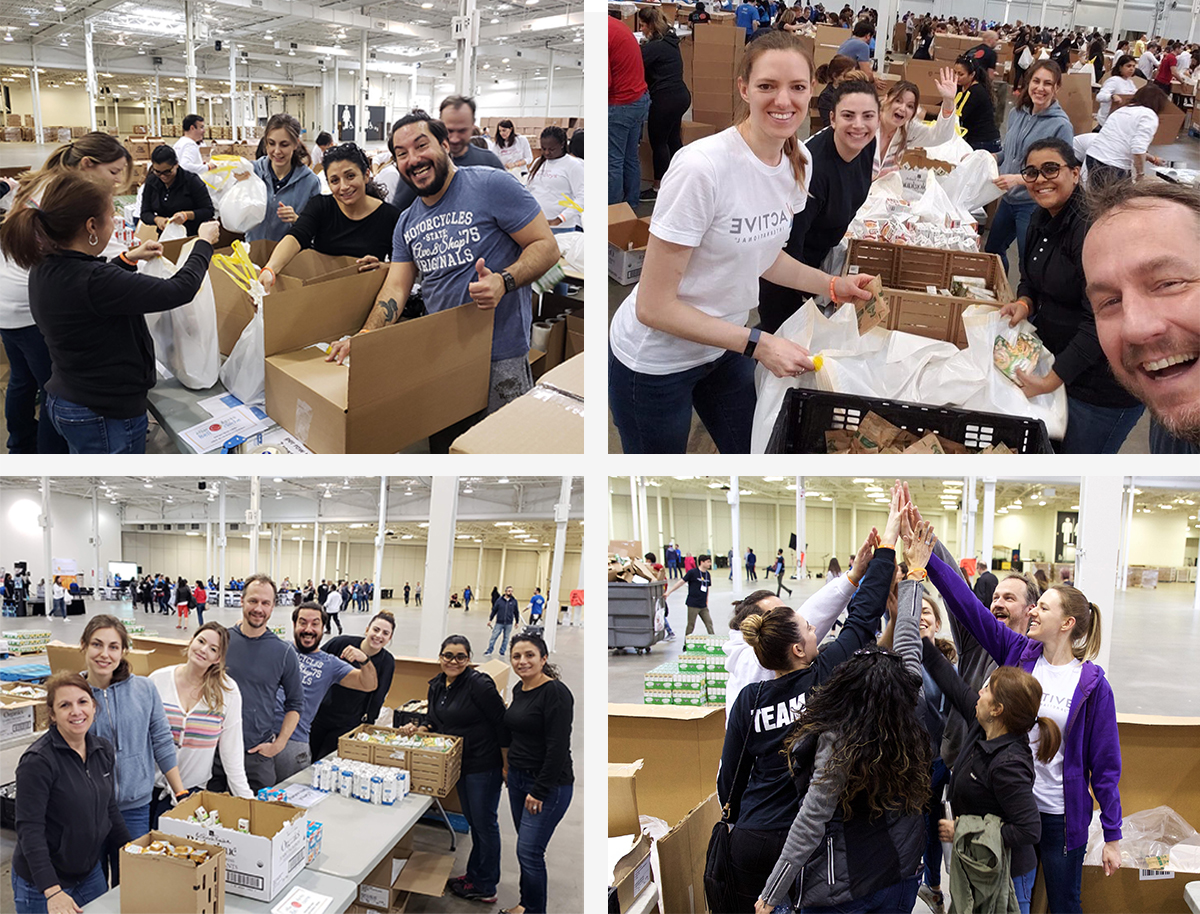 Along with over 100 other volunteers, together we helped more kids to play, swim, and dream this summer — and helped Food Banks make this the largest and most successful After the Bell program ever. This summer, Food Banks will be able to distribute 100,000 food packs to children in over 58 communities across the country.