By Steve Muscat, VP Strategic Partnerships
In a precision-marketing world, there are some who say the art of mass reach and brand building is losing its way. Tried-and-true methods of building brands are set aside in favour of data-driven programmatic efficiency. And yet, TV, OOH and even sponsorships can be an impactful way for brands to become memorable in a cost-effective way.
Sobeys "Feed The Dream", Canadian Tire "We All Play for Canada" and VISA (from large broad-reaching to small business support) are all great examples of how media sponsorships, when planned and aligned carefully, can supercharge your branding, reach and resonance with consumers.
So why aren't more brands leveraging sponsorships in their media mix?
Sponsorship Barriers: More With Less | ROI | Risk Management
There are many pressures in the marketplace including changing consumer behaviour and expectations, supply chain disruption, marketing budget challenges, intense competition, and greater need for innovation. People that say "the worst kind of cut is a paper cut" have probably never worked in marketing. In 2020 we witnessed many media campaigns paused, cancelled, and deferred due to paralysis from the pandemic. In a 'do more with less' culture, sponsorships have come under fire due to massive disruption, increased ROAS pressures, financial risk management and inability to quantify ROI.
A Sponsorship Budget & ROI Tool
Paying for media with cash alternatives is a smart way to give your media budget – and campaign ROI – a boost. There's a name for it: Corporate Trade, and you'd be surprised at how many recognizable brands use it strategically.
In a post-pandemic world, I have seen a renewed business vigour to embrace Corporate Trade as a method to improve brand health and maximize profitability by converting excess assets into advertising equity.
By using Corporate Trade as a strategic media budget tool, brands can partly-fund media campaigns by utilizing assets like excess inventory as currency. This is smart for two reasons: not only can you create new media budget (or protect existing media budgets from cuts) with less cash, but you also restore all or part of the depreciating value of the unsold inventory.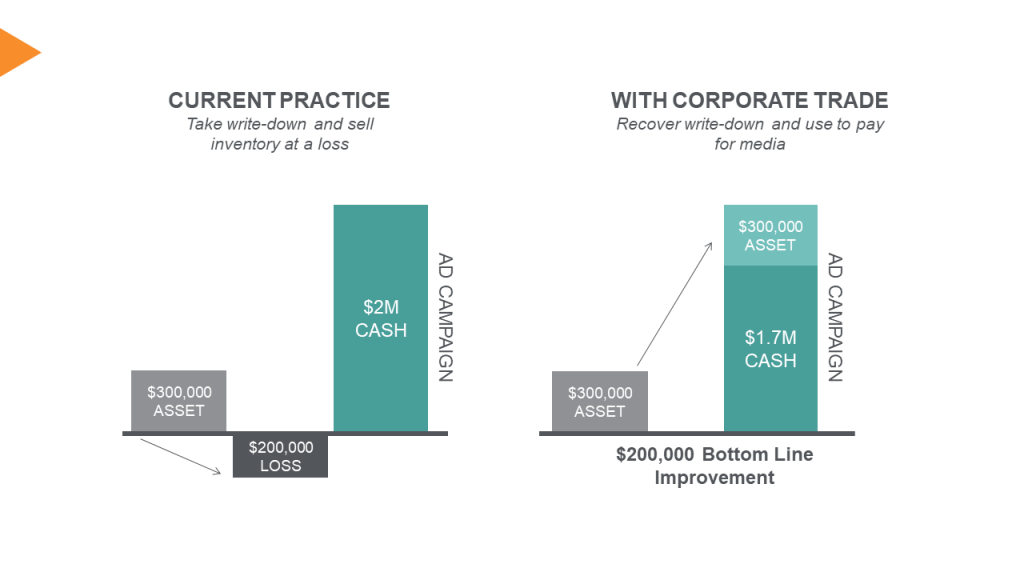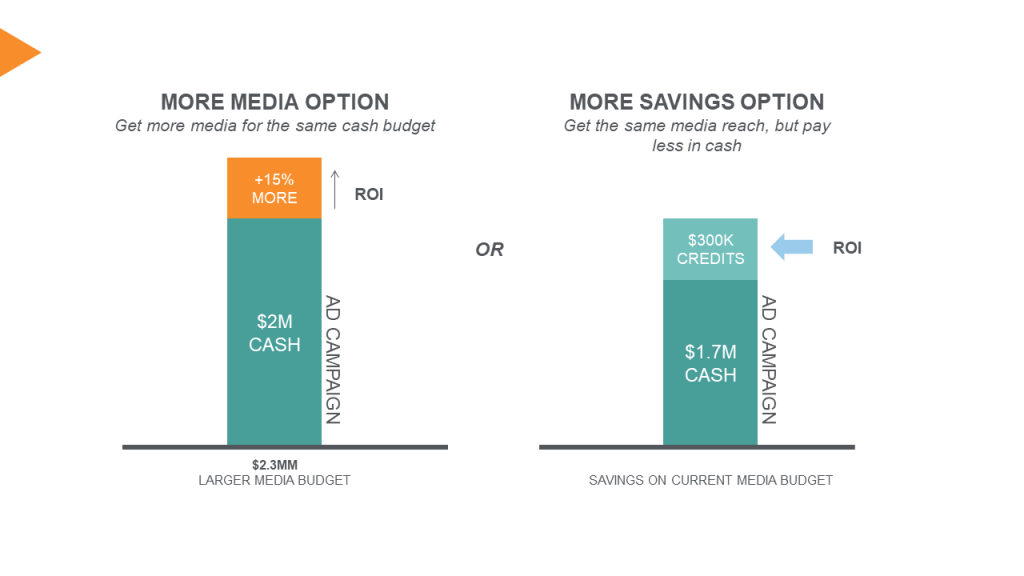 A Sponsorship Risk Management Tool
Conversely, say for whatever reason a 3-year sponsorship secured with a media owner is no longer valid or relevant to your business given new corporate direction. A Corporate Trade company can assume your liability of the remaining sponsorship term, finding a new advertiser that is better aligned, and freeing your business of the obligation. In return, your business re-directs an agreed upon amount of future media spend through the Corporate Trade company's media buying team. All parties win: you've freed up media dollars to put towards something new, a different brand assumes the remainder of the sponsorship which will drive better value for them, and the media owner now has an eager new brand to look to the future with.
Sometimes the tried-and-true brand building methods are worth taking a second look at – especially with innovative solutions to some of their common barriers. Measuring sponsorship against sales is vital, although basic and inefficient measurement frameworks are still being used by many organizations. Smart companies are looking to assets to help support sponsorship initiatives. If you're a media vendor or a business that invests in media and sponsorship, it is in your best interest to explore Corporate Trade to shore up your future success.
To learn more, download the Active International C-Suite Guide to Corporate Trade.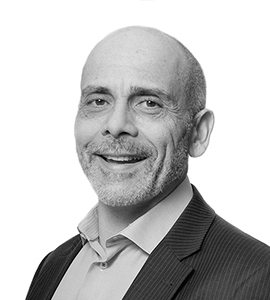 Steve Muscat is the Vice President of Strategic Partnerships at Active International and has over 30 years experience in the media business, both agency and media vendor sides. He can be reached at steve.muscat@activeiinternational.com should you like to chat more on media or Corporate Trade.