Caroline Breton's Previous Positions Include Roles at Dentsu, Group M and Publicis
(Toronto, ON) February 22, 2023 – Active International, a global leader in media and supply chain innovation, is thrilled to announce that Caroline Breton has joined as the new Managing Director for an upcoming brand launching this spring under the Active group of companies.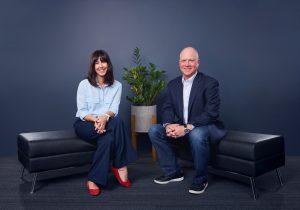 Caroline brings a wealth of knowledge and experience to Active having worked with national and global brands throughout her career at Dentsu (Carat), Group M (Mindshare), and Publicis (Starcom MediaVest).
"Active International has always been a leader in recruiting and retaining top talent, and we couldn't be more excited to have Caroline Breton join our Active family of brands," said Andrew Bulmer, President and Managing Director, Active International Canada. "With some ambitious plans in the works, we knew Caroline was the right person to lead the development of an exciting new brand we are launching soon. Her impressive track record and experience in the industry will be valuable assets for our team and our partners."
"It's an honour to join Active International's team and I'm looking forward to this opportunity to develop and shape a new innovative Canadian media brand from the ground up," said Caroline Breton, Managing Director, Active International. "Active's reputation and award-winning culture was a huge draw for me."
Caroline's most recent role was at Carat as SVP and Chief Client Officer, where she led a team of 80 across several global clients and new businesses. Caroline was responsible for the agency P&L while also managing overall client relationships at the senior level for clients including Kraft, Subway, P&G, GoodLife Fitness, and Manulife.
Prior to Carat, Caroline worked as SVP and Regional Media Lead at Mindshare Canada, managing a team of 40 on the Ford & Lincoln Canada business. She was also Managing Director on Unilever. During her time at Starcom MediaVest, Caroline was VP, Group Media Director, managing the Kraft Mondelez business. She is also a board member for Vividata.
Caroline's strong client management and people-focused leadership brings value to Active. Her experience in strengthening client relations, developing new business, and leading teams in delivering quality media solutions helps position Active International for future growth.
Caroline will be heading this exciting new launch at Active when it comes to market this spring.
-30-
About Active International
Active International has over 30 years of experience bringing value and connecting businesses all over the globe. Active is the largest independent Corporate Trade company in the world. They're backed by a powerful global trading network, with  600 employees across 13 countries, and data-driven media buying of $1 billion+ each year. Active Canada has been recognized for a number of years as a Great Place to Work and as a Waterstone Most Admired Corporate Culture Award Winner. For more information, visit https://activeinternational.ca.
Follow Active International on Facebook, Twitter, Instagram, or LinkedIn.
Media Contact
Cassandra Mair
Lamb Creative Group
cassandra@lambcreativegroup.com
613-204-7591