Whether its out-of-season stock, changing routes to market or failing business models; Fashion Retail has been under siege.
To help get Fashion Retail businesses back on their feet we have studied the key issues the industry has been facing in recent weeks.
We want to share how Active International's business solution can help you Achieve More.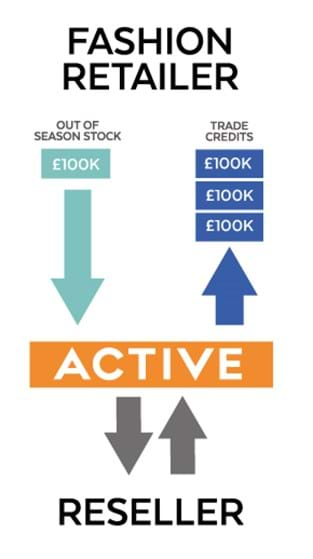 MONETISING UNSOLD SEASONAL STOCK
Active helps you to multiply the market value of your unsold stock through your future marketing spend.
STIMULATE SALES
Using traditional and online advertising campaigns to engage with and retain customers is likely to be essential.
We enable you to part-fund your future advertising spend using your unwanted stock, making your advertising investment with any of our media owner partners much more efficient.
To see some of our de-branded success stories:
To find out more about the solutions that Active can provide and how we have worked with our current Retail clients, please contact us:
Michael Villeneuve
SVP Sales & Client Solutions
416-218-2373
Michaek.Villeneuve@activeinternational.com